Michael's professional background has been vast and varied – with a long career in banking/ wealth management at Citigroup and then in marital and family therapy. Michael has his own thriving counseling practice, Therapeuo Counseling.
Vice Chairman of the Board
Paula enjoys volunteering in the community through her church and local organizations. She has been involved in a wide variety of roles, including caring for others as a Deacon and serving on various church committees. In her community, she has been a longtime volunteer and officer of many swimming and school groups. Paula is a graduate of the University of Washington and a retired CPA.
Nancy is a long time local small business owner with strong ties to the community and lengthy volunteer service at church and school, particularly focused on at risk students and their families as well as church polity and governance.
Fred is an independent consultant working with business owners in the areas of operations, finance and information management. He and his wife Anne live in Bothell and their son Jonathan attended Eastside Academy for all four years of high school, graduating in 2016.
Margie is a retired educator who is currently substitute teaching for the Lake Washington School District. She is an actor and vocalist when time allows and has been involved with EA since serving as a mentor in 2010.
Melodie serves as the Chief Operating Officer at GQG Partners. Prior to joining GQG Partners, Melodie served as Chief Operating Officer at Rainier Investment Management where she provided daily and strategic management of the firm's advisory and mutual fund platforms. She was also a member of Rainier's corporate board and management trustee for the Rainier Funds' board. Melodie has over 28 years of experience in the financial services industry.
Jason is educated and trained as a Sales Account Manager, Aviation Mechanic, Commercial Pilot, and Leadership Development Associate. He is currently the Sr. Boeing Account Manager for Eaton Aerospace. Previously founded a youth mentoring program and leadership center. Jason has his Associate of Applied Science Degree in Aeronautical Technology (A&P) from SSCC, a Bachelor of Arts in Business Administration from Western Washington University, an instrument rating, multi and single-engine commercial pilot's license from Airline Transportation Professionals, and a seaplane rating from Kenmore Air.
Kim is a branding specialist who helps companies build strong, memorable brands. She's owned her design studio since 2000 and has been a graphic designer for 30 years. She has a passion for kids and has volunteered regularly as a Sunday School and as a VBA teacher. She is an EA mentor and helps run the EA Birthday Baking team. Kim has a BFA in Graphic Design from Cornish College of the Arts.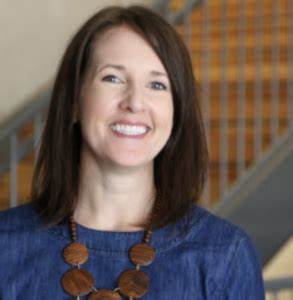 Annie serves as the Executive Pastor at Bellevue Presbyterian Church, where she has worked the past 12 years. She is a graduate from Whitworth University Seattle Pacific Seminary.